3 Min Read
Glenn in the Community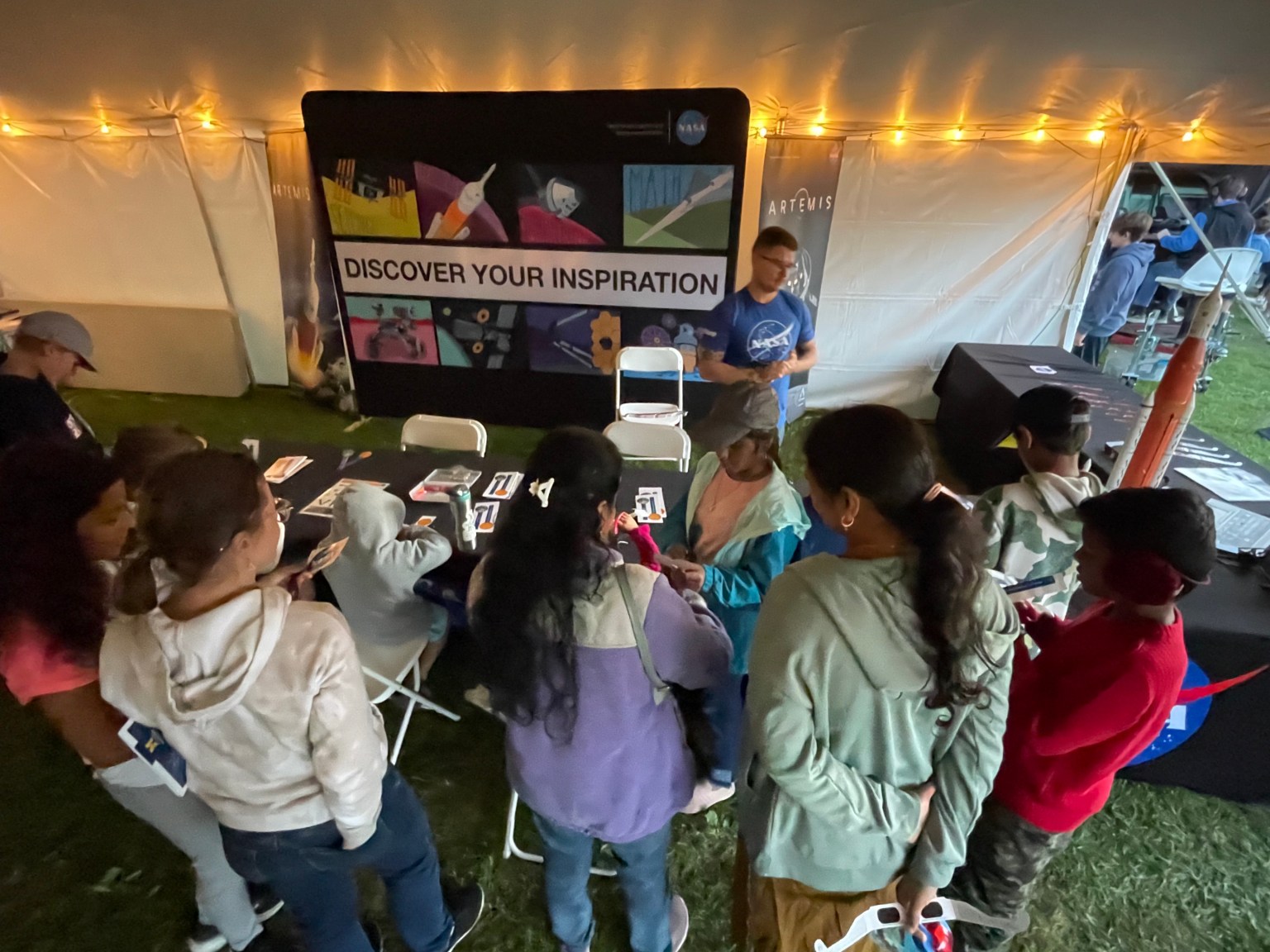 Astronomy At the Beach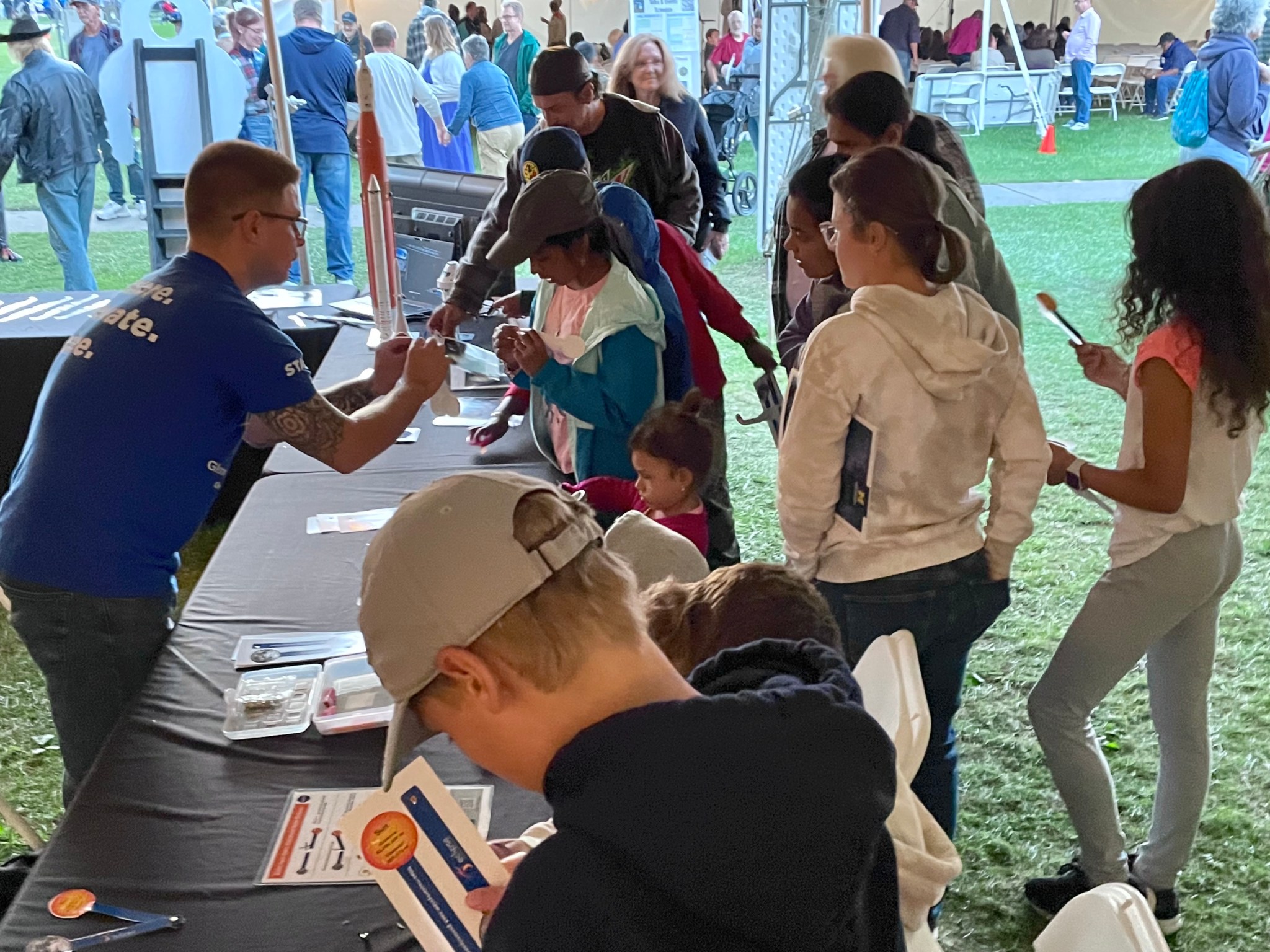 Credit: NASA/Chris Hartensine
NASA's Glenn Research Center joined more than 3,200 attendees at the 27th annual Astronomy at the Beach event in Brighton, Michigan, to raise awareness of astronomy, NASA, and STEM with the public. The Great Lakes Association of Astronomy Clubs hosted the two-day event at the Island Lake State Recreational Area on Sept. 22 and 23. NASA provided a hands-on activity, information about next year's total solar eclipse, and models with details of the Artemis program to return humans to the Moon.
Space Apps Challenge Participants Build Innovative Solutions
Credit: NASA/Sara Lowthian-Hanna
NASA's Glenn Research Center hosted the Cleveland location for NASA's 2023 Space Apps Challenge, marking the fifth time the center has acted as a site for the hackathon. On the weekend of Oct. 7 and 8, the Cleveland event attracted 50 participants organized into 13 teams. Nine of the teams had at least some of their members on-site. Participation doubled from the previous year. The winner of the Cleveland Space Apps Challenge was Team Vulcan, a group comprised entirely of NASA Glenn interns. Their VULCAN (Virtual Utility for Locating, Containing, and Assisting Notification) Fire Response Ops app used machine learning to detect probable fires from NASA LANDSAT data and alert local emergency services and residents.
Balloon Fiesta
Credit: NASA/Chris Hartenstine 
Members of NASA's Glenn Research Center's Public Engagement team traveled to New Mexico during the annular solar eclipse for the Albuquerque International Balloon Fiesta from Oct. 9 to 12. An annular solar eclipse happens when the Moon passes between the Sun and Earth, but at or near its farthest point from Earth. The team provided education about the annular eclipse as well as information about the total eclipse coming up in April 2024 and NASA's activities centered around the once-in-a-lifetime occurrence. The team also premiered NASA Glenn's huge graphics truss exhibit system that highlights NASA's objectives.
Full STEAM Ahead at Challenger Learning Center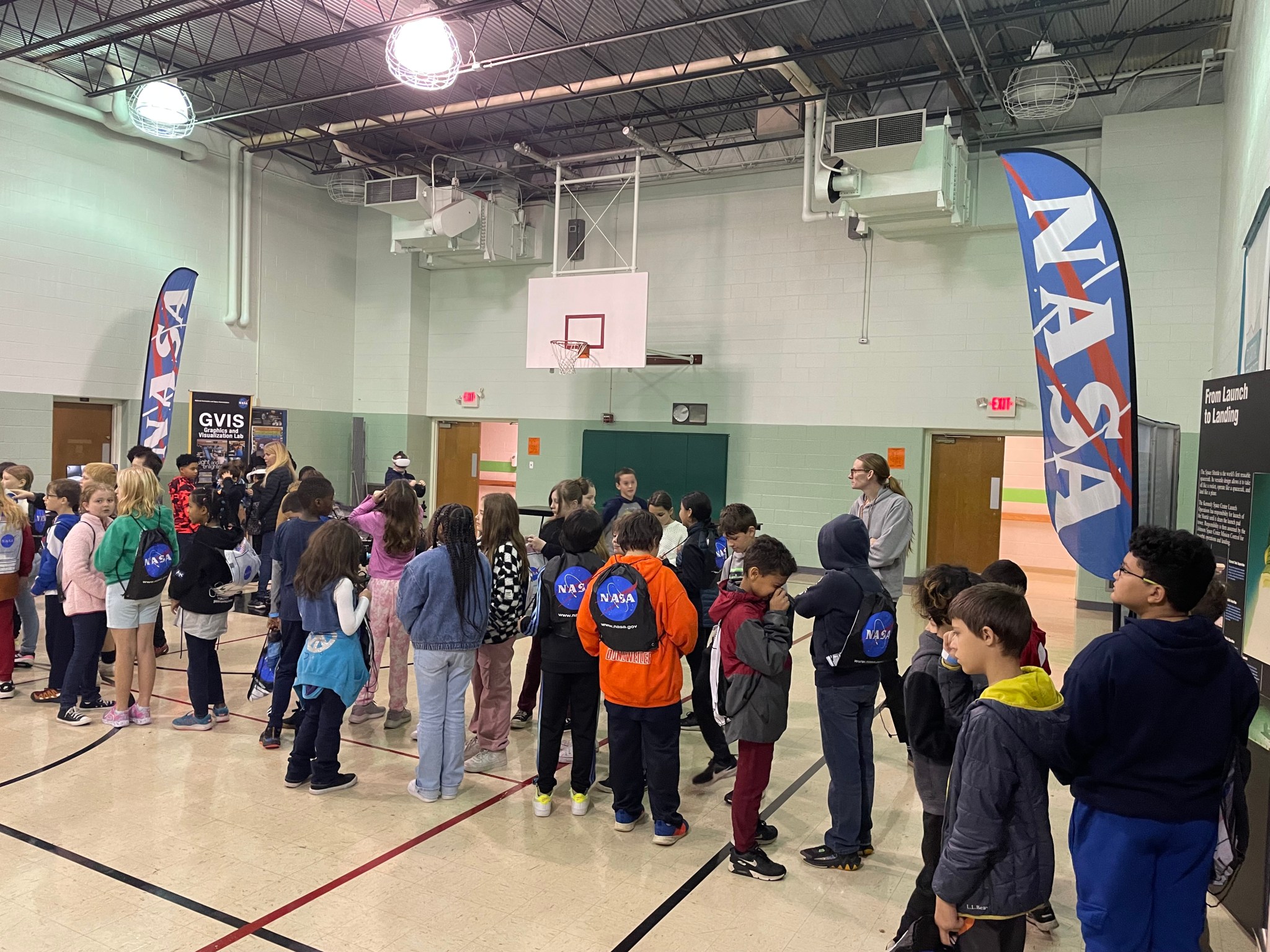 Credit: NASA/Heather Brown
It was Full STEAM Ahead on Oct. 14 inside the Challenger Learning Center in Oregon, Ohio, where NASA's Glenn Research Center experts and exhibits were on hand for approximately 400 students. Students lined up throughout the day to get their glasses for the upcoming total solar eclipse in April 2024 and learn about NASA's Artemis missions. Glenn's Graphics and Visualization Lab provided students a rare chance to "try on" different suits using an Astronaut Spacesuit Augmented Reality (AR) app, take an AR tour of Mars' surface using real images from the Curiosity rover, and interact with SUSAN, an innovative hybrid-electric aircraft concept designed to advance the future of sustainable flight.